Iowa Debate Places 3rd in the nation at the Cross Examination Debate Association National Debate Tournament.
Ryan Cavanaugh and Subbi Namakula finish the intercollegiate debate season as the nation's 3rd Place team, after a 2-1 decision against the tournament champion Wake Forest team, in the Final Four. The road to the semifinal round was a tough one, as Iowa was the underdog in each of their debates. Cavanaugh and Namakula defeated last year's National Champions from the University of Texas at Austin and a Top 10 team from George Mason University on their way to facing Wake Forest University in the Final Four.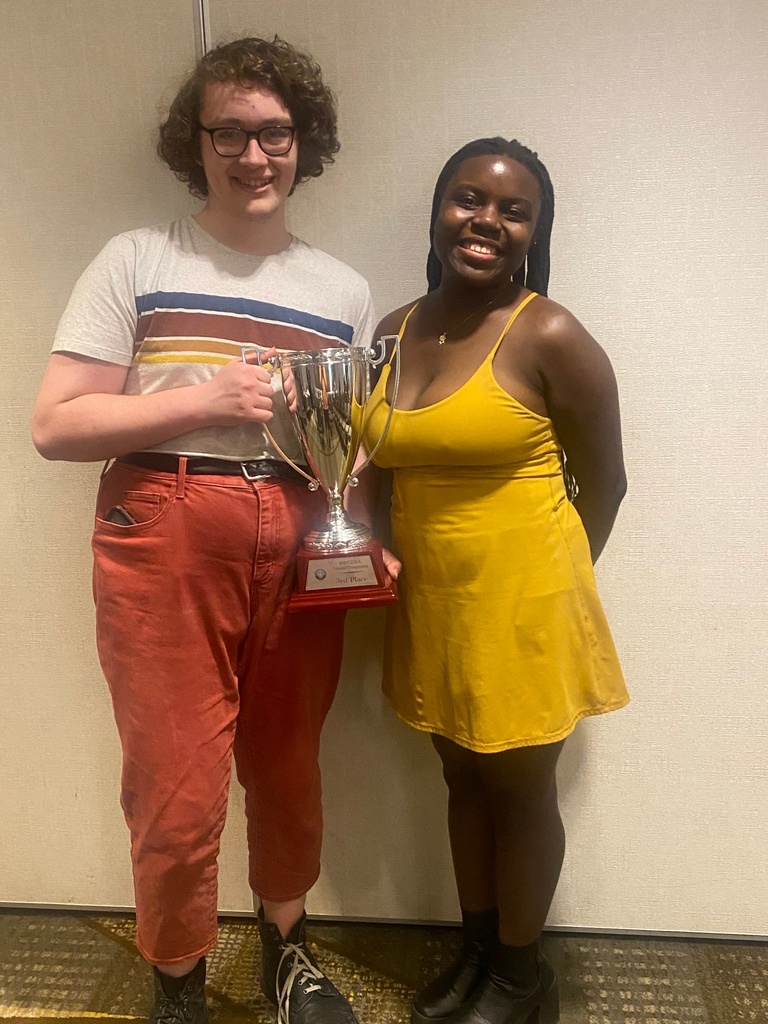 CEDA marks Cavanaugh's and Namakula's second national tournament of the season. The previous week, they placed 17th at the NDT National Debate Tournament. College debate has three national organizations, each with their own national championship. Iowa placed at all three tournaments, being one of a dozen programs to do so.
Graduate student coach, Tyler Snelling remarked, "In the first three college debate tournaments, Subbi was in semi-finals at two of them and quarterfinals at the third. I suppose we should have known then how her career would develop."
Iowa's second team, Putney and Sanders, finished in the Top 20 of the nation by placing 17th after losing to a very talented team from the University of Michigan. This is Putney and Sanders' second Top 20 finish at a national championship. They placed 17th at the American Debate Association National Debate Tournament in mid-March.
All four Iowa debaters earned individual honors at the CEDA National Debate Tournament, being recognized amongst the Top 25 debaters in the nation, as determined by tournament judges. Subbi was celebrated as 4th. Ryan broke the Top 20 at 12th. Sanders placed 20th. Putney was 23rd. There were nearly 150 debaters at the CEDA National Debate Tournament.
Congratulations to the members of the A. Craig Baird Debate Forum for representing the University of Iowa throughout the season. Their competitive success mirrors their success in the classroom, as they carry on Iowa Debate's tradition of excellence in learning and winning.
Iowa Debate has been in the Final Four three of the last four CEDA national championships.  
Go Hawks!