News Flash!
The A. Craig Baird Debate Forum, the intercollegiate debate team at the University of Iowa, just completed their run for the National Debate title late Sunday, with the team of Ryan Cavanaugh and Subbi Namakula placing 17th in the nation. Iowa Debate was represented by two teams, Ryan Cavanaugh/Subbi Namakula and Ellie Bennett and Ellis Chen, at the NDT National Debate Tournament. It was the first time in two years that Iowa debated in-person.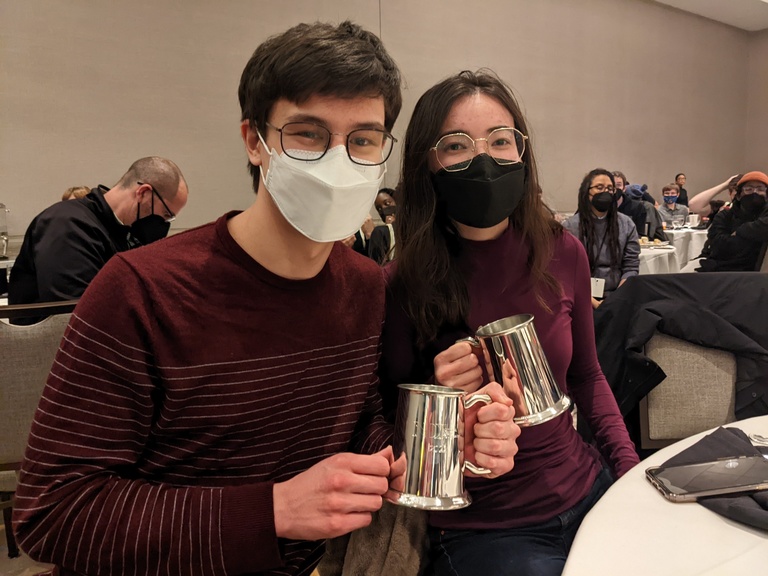 Ryan and Subbi's path to elimination rounds was filled with tough competition. They debated this year's Copeland Award winners from Michigan. The Copeland Award is presented to the Top ranked debate team by a committee of active debate coaches. They took a ballot from last year's National Champion from Dartmouth, and another ballot from the #4 team in the nation, University of Southern California. They defeated teams from Emory University, Kansas University, University of Kentucky, Samford University, and Indiana. Michigan, Dartmouth, USC, Emory, Kansas, and Kentucky all participated in elimination debates. To come out of this gauntlet of top programs is testament to the talent and dedication to success that defines this team.
Ryan and Subbi's run for the national title came to an end after a close debate with Harvard University's top team. It was another split decision, with Iowa taking a ballot from their opponents.
Ryan and Subbi's losses at the NDT were to the National Champions (Dartmouth), 2nd Place (Michigan), 3rd Place (USC), and 5th Place (Harvard). It was a rough road.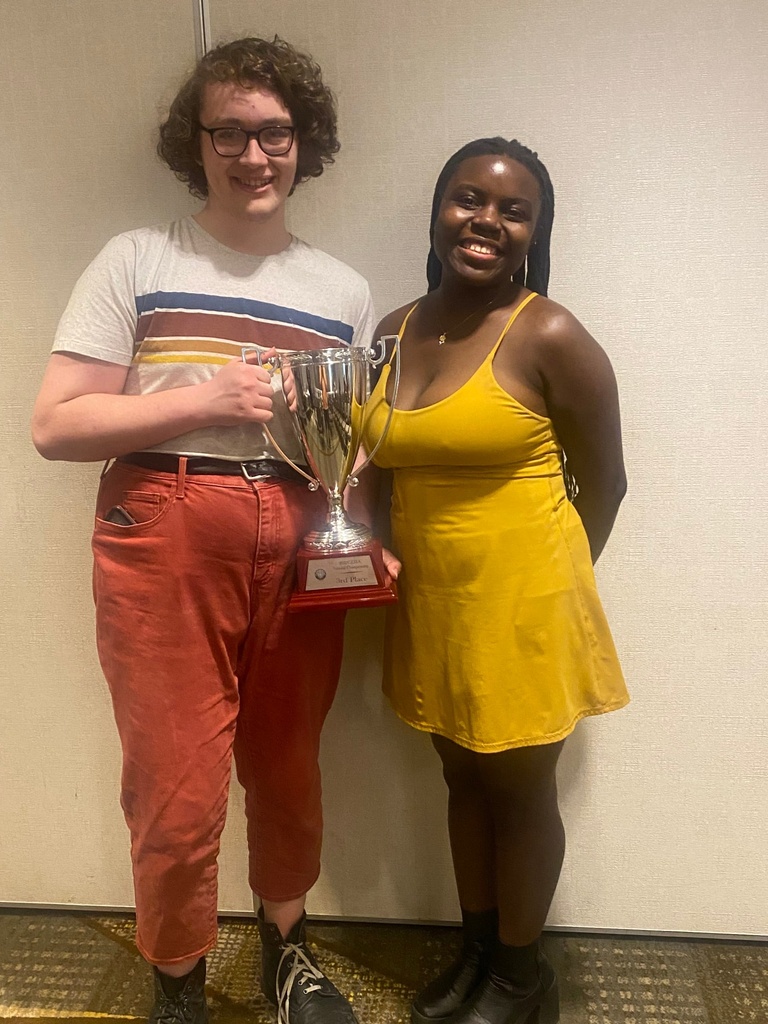 The NDT National Debate Tournament pits the nation's top 78 teams against each other. Much like the NCAA basketball tournaments, debate teams must qualify for the national tournament. A selection committee, composed of the nation's coaches, select the top 16 teams who earn an automatic bid to the tournament. The remaining teams must qualify through tournament formats to earn a slot, with the last 12 slots awarded to teams based on their performance during the regular season. Cavanaugh and Namakula qualified through the district process, while Bennett and Chen were awarded a slot based on their competitive success throughout the season.
Both Iowa teams had a winning record. Ellie and Ellis went 4-4 defeating teams from Missouri State, Emporia State, and two teams from Houston. Their losses came from last year's National Champion Dartmouth College, the nation's top ten team from Liberty University, Northwestern University, and University of Kentucky.
The NDT is the second of three national tournaments for intercollegiate debate. Earlier, in March, the team of Putney and Sanders finished 17th at the American Debate Association's National Debate Tournament.
The last leg of debate's triple crown, the Cross Examination Debate Association's National Debate Tournament, is this weekend. Iowa will be represented by Putney and Sanders and Cavanaugh and Namakula. Let's wish them luck and cross your fingers we can break into the top ten in the nation.
Subbi graduates this year and will be pursuing an MFA in Creative Writing. Ellie will graduate and return to Iowa to pursue her Master's of Arts degree in Public Health.
Thank you for your continued support of the program.
Hawks fly together